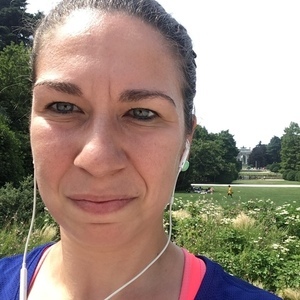 Monica Giambitto
Co-Host of Expanding Beyond
Italian living in Germany. I still answer "developer" when asked what I do for a living. I'm actually an Engineering Manager, currently at Freeletics. I do Ruby and Rails since 2011.
I am the proud MC of Euruko [2016], Ruby on Ice [2017, 2018], BalkanRuby [2017], Italian Ruby Day [2016, 2018].
Monica Giambitto has hosted 14 Episodes.
7 June 2020 | 35 mins 15 secs

In this episode Monica and Urban discuss Genetic Programming and keeping notes and if it's useful to keep them or not.

19 May 2020 | 13 mins 31 secs

Monica and Urban introduce the podcast and themselves.